As the sun sets on another fantastic run of activity and amusement under the big blue skies of Southwest Montana, we enter a time of year that calls for crockpots, fall flannel, football Sunday and anticipation of the coming holidays.
Events are moving indoors and our local businesses are swapping out their shelves with an inventory appropriate for the changing season. The adjustment isn't easy for everyone, but the expected shift shouldn't come as a surprise for locals.
The shortened days and crisp evenings offer a reprieve from the constant hustle and bustle of the summer months, giving us an opportunity to kick back and spend more time at home with family and friends.
Autumn is also a time for reassessment of priorities and reflection of all the things we value on our paths to success in the Gallatin Valley. The Best of Bozeman is an annual celebration of our community, highlighting the area's favored gatherings, eats & treats, small business ventures and opportunities to experience the natural attributes that enhance our residency.
Voted by YOU, here's a comprehensive summary of Bozeman's premier offerings in commerce and leisure.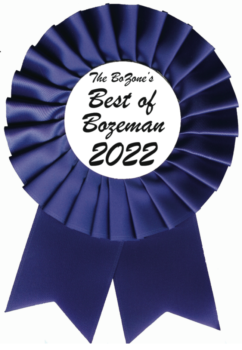 The Montana brewery scene has exploded over the past decade, with new hops-focused enterprises popping up all over the valley. Local celebrations like the Tap into Montana Brew Fest and Fresh Hops Fest bring many of our favorite brewers together, and you can find their flavors on tap at eateries and taprooms pretty much everywhere you go.
A local favorite hotspot for Montana suds and specialty pizzas has a lot to celebrate in 2022. Not only did Bridger Brewing take home numerous awards in this year's survey, but they also opened up a second location along the scenic Headwaters near Three Forks. The new venue features an outdoor amphitheater for live music, brand new food menu and distribution facility to accommodate its many flavors. As awards go, Bridger walks away with Best Bar Food, Best Beer Selection, Best Happy Hour, Best Pizza, Best Place for a First Date and Best Take-Out.
The competition is fierce among Southwest Montana brewers and their loyal patrons. Despite the plentiful choices in the greater Bozeman area, MAP Brewing was able to reclaim the top honor with Best Brewery. Their casual atmosphere, welcoming pour team and outdoor seating are just a few of the reasons we flock to its biergarten-style space. Their Bridger-facing patio helped secure Best Outdoor Patio, while fans of the Midas Crush IPA can confirm it's the Best Local Beer Flavor. MAP also won in the categories for Best Local Beer Crafter and Best Tasting Room.
If craft beer isn't really your jam, find good old fashioned spirits in taverns, lounges and tasting rooms throughout the area. Craft drinks using vodka, whiskey, gin and tequila produced in-house at Bozeman Spirits Distillery helped the popular cocktailer collect Best Distillery after missing out last year. Order up a sipper with their Bobcat Gold whiskey in support of your Montana State 'Cats, or savor a mule with Cold Spring Huckleberry Vodka for a taste of the Treasure State.
An economical alternative to going out for a stiff drink is to stock the bar at home and do it yourself! Montana Spirits & Wine has an expansive inventory of liquors of every complexion, as well as varietals red and white. Their knowledgeable staff helped bring another pair of certificates for Best Package Liquor Store and Best Wine Shop. Whether you're planning a dinner party among friends or an intimate evening for two, they've got something on their shelves for the occasion. Gather up those special ingredients the bars don't always have on hand and treat yourself to a night of specialty cocktails at home.
Of course, sometimes you just have to get out of the house for a night to blow off steam and leave it to the service professionals. Plonk was voted Best Bar in '22 for their unique adult confections and modern take on the evening lounge. The constantly evolving food menu complements their Best Cocktails and is also the pick for Best Place for Girls' Night Out.
Just down the street, the legendary Rockin' R Bar commands the weekend scene as the go-to for MSU students and night owls, but is also a great place for happy hour bites and then some. The R wins Best Nightlife, Best Place to Dance and Best Place to Meet Singles.
New to Bozeman, Happy Box has quickly become the destination for those looking to belt out a tune. Patrons can reserve a private room for group parties or enjoy their menu of pan-Asian cuisine. Head downtown and check out why they've been crowned Best Karaoke this year.
Bobcat enthusiasts look no further than Spectator's Bar & Grill whenever there's a matchup. It's where the masses pre-game the tailgate when the 'Cats are in town, and the watch party headquarters when they're away. Your Best Sports Pub, the grub is ample, the drinks are sturdy and the place is draped in blue and gold.
The morning after a winning game or night of revelry can be painful if you, like us, neglect to adhere to the limitations of the human body. Get on the list at the Western Café for what voters selected as the Best Hangover Food Cure. The downtown mainstay is a quaint neighborhood diner with hot plates and strong coffee. "The Last Best Café" isn't only a place for the debaucherous – Bozeman voters got together and decided it's the choice for Best Breakfast, too! The cinnamon roll french toast is popular among the regulars, but an order of bacon and eggs can always do the trick.
Grab a morning boost on the go from Ghost Town Coffee Roasters. They roast their own beans from their northside Bozeman flagship location, but also pour a fresh perk at their Downtown café on East Olive. Find the perfect blend at either and help soak up the caffeine with a delicious pastry. Voted Best Coffee and Best Coffeehouse this year, they also serve delicious lunch options.
In a rush? Cruise thru Nexus Drive-Up Coffee in Midtown Bozeman. The java connoisseurs use locally roasted beans to give you everything from cold brew and lattes, to breves and chai teas. Your Best Coffee HUT for a second year running serves bike and walk-ups as well… something to remember for next summer!
Coffee isn't the only avenue to kick off your morning. Best Teahouse Steep Mountain offers a wide variety of loose leaf teas, coffee alternatives and kombucha. The Downtown operation features comfortable seating and also sells their products online. Head down to catch up on reading and emails, or for their regular Open Mic nights.
Do you instead enjoy fresh-pressed juices and green drinks? Though they've been in operation for a few years, the Farmer's Daughters Café & Eatery finally took the gold for Best Juice Bar. The drink menu features celery juice and glowing green smoothies, as well as healthy grab-n-go meals to go along with.
It's your turn to bring the goods for the next office meeting or late morning gathering. Find a selection of pastries and other baked goods at Wild Crumb, the repeat winner of Best Bakery. Arrive with a box of something sweet to score major points with colleagues and friends, or pick up some loaves for the bread bin at home.
Another option for bulk treats may be found at Granny's Gourmet Donuts. Whether you prefer cake rings, glazed, or both, there shan't be a sign of sugary remnants to be found at the bottom of the box. Granny's once again wins Best Donuts / Pastries.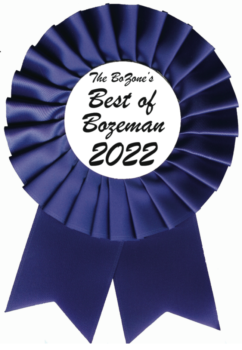 Midday eating options are in abundance around our sprawling micropolitan, but our voters had a few choices to make with this year's survey. Fink's Delicatessen was elected Bozeman's Best Lunch and also the victor for Best Sandwich. The cooler fall temps will do wonders for their hot sammy menu, with homemade chowders to complete the meal. Also consider Fink's charcuterie board for your next assembly of friends and family.
Coming as a surprise to very few, Backcountry Burger Bar is the place to go for savory Montana-raised patties with varied topping combinations. The pick for Best Burger offers a full selection of local brews and appetizers like curry fries and crispy cheese curds. Conveniently located downtown, make sure to stop by the next time you've got a craving.
You needn't head south for homestyle cooking with Roost Fried Chicken in our neighborhood. Find crispy clucks, hearty side dishes and signature dipping sauces at the Best Inexpensive Restaurant in town. Don't worry, your feast comes with a stack of napkins!
Mobile dining options have added some texture to our local food scene, with one in particular wowing the tastebuds of Gallatin Valley foodies. El Rodeo serves residents with traditional menu items like tacos and quesadillas, specialty burritos, as well as tortas and mulitas with plenty more to choose from. Stop by their Best Food Truck next to Jiffy Lube on Main or their Gallatin Valley Mall location to taste for yourself Bozeman's Best Mexican Food.
Another cuisine tantalizing our town's eclectic palates comes in the form of nigiri, sashimi and other specialty rolls at Dave's Sushi. The restaurant has been a destination for eats imported from east Asia for decades, having grown from its humble beginnings into a spacious sushi house great for group celebrations complete with sake or solo quick lunches. Dave's was renamed Best Sushi, Best Asian Food and Best Place to Eat Seafood in this year's survey.
I-Ho Pomeroy has made a name for herself with longtime residents, most notably for her family recipes served hot at her namesake I-Ho's Korean Grill. Dive into some Korean bbq, ramen bowls or her famous Gal-Bi-Bob for a seasoned taste of the Best Korean Food in Bozeman on West Main. Also find her kimchi on the shelves of the Co-op, Joe's Parkway and Town & Country stores.
Spend a night with Pakeezah to enjoy Bozeman's Best Indian Food. Their modern fare enhances traditional dishes using exotic spices and other ingredients in this fine dining setting downtown. Check out their menu of authentic curries, oven-baked entrées and more when making reservations online.
Bar 3 Bar-B-Q, the local "home of world class racks," took the prize for Best BBQ for another year. The Belgrade grillmasters offer a menu of ribs, brats, brisket and chicken for those seeking cookout eats without the prep and cleanup. Have a cold glass of beer from Bar 3 Brewing while you eat in-house, or slug one down while you're waiting for a feast to-go.
While we're on the topic of juicy meats, Sir Scott's Oasis has once again been named Best Steak. The Manhattan-based restaurant is under new proprietorship since this year's voting and we're eager to see what becomes of our favorite steakhouse in the time ahead. Thanks to Scott and Marie for the delicious cuts over the last 42 years!
Many of us are envious of the land of Italia – wine at noon and carbs all day in a cozy setting. Blacksmith Italian offers its own spin on the fantasy from its corner of town featuring handmade pasta, generously portioned entrées with our without Montana meat additions, and an extensive wine list. Reservations encouraged for this popular venue serving the Best Italian in Bozeman. Blacksmith also won Best Chef and Best Fine Dining.
A west Bozeman space worked its way to victory in two categories this year: Best Appetizer and Best Casual Dining. Founded by a group of marine veterans, Sidewinders American Grill is eager to serve local families and individuals delicious plates and cold brews. The tables accommodate large groups and the rooftop is the perfect place to catch an afternoon breeze during the summer months.
The opposite side of town features a dining hall that never seems to have a slow night. Best Restaurant Montana Ale Works was once a operating freighthouse but is now a destination among locals and visitors to Bozeman. Grab a table below its vaulted ceilings to enjoy dishes made with locally sourced meats and veggies, craft brews and cocktails, as well as good ole Montana hospitality. The Ale Works also collects Best Restaurant Service and Best Dessert this year.
It's a family affair at the classic MacKenzie River Pizza with locations in Bozeman and Belgrade. Once again named Best Kid-Friendly Restaurant, parents really cannot go wrong with a pizza night out. Order up some Lodgepoles or flatbread to start. They've also got plenty of local brews on tap to help wash down dinner.
There can only be one Best New Restaurant every year, and you named Bourbon the '22 champion. Their classic comfort food like the baby back ribs, chicken and waffles, brisket tacos and fresh salads helped them take the prize. Of course, the hospitable eatery has also made waves with the whiskey savvy for its seemingly endless selection of brown liquors.
Some final mentions in food & drink: Tarantino's Pizzeria is the repeat winner for Best Late Night Grub for their perfectly topped pies available by the slice until 3am every weekend, Best Ice Cream went to Genuine Ice Cream for their flavorful cones, and western saloon-style Stacey's Old Faithful Bar won Best Authentic Montana Ambiance.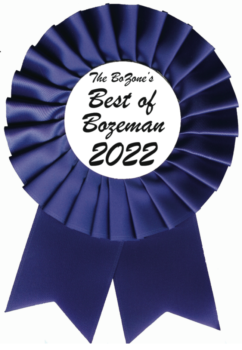 Shifting gears to the entertainment side, Bozeman venues and special events put smiles on our faces throughout the calendar year. There's so much to DO in our area that it's oftentimes hard to pick an activity on those antsy days at home.
Our very own Museum of the Rockies is the Best Place for Family Fun this year. The dino display never ceases to amaze and the kids can take a peek at our region's historic past with current changing exhibit "Apsáalooke Women & Warriors." Take a trip to the stars with a Taylor Planetarium show, or get spooked with this season's Haunted Mountain Theater performances – tickets on sale now!
JumpTime bounced to the top with a win for Best Place for Kids' Activities, a trampoline park in Four Corners. The family entertainment center is a great place for parties. Adults, beware: you'll have a blast too!
Catch a stage performance when the curtains go up at Downtown Bozeman's Ellen Theatre. Serving as the home base for Montana TheatreWorks, a recent run of The Sound of Music reminded audiences why this troupe is one of Southwest Montana's best. Keep an eye out for the return of Charles Dickens' A Christmas Carol this holiday season.
This summer's performances of King Lear and Twelfth Night entertained audiences all over the state, including a seasonal residency in the MSU Grove by Montana Shakespeare in the Parks. The Best Live Theater Group comes to the Ellen Oct. 23rd with a special presentation of Macbeth as part of their annual school tour – first come, first served free admission.
Local and touring musicians tore up the stage for Music on Main this summer, packing the streets in downtown Bozeman with artists from every genre. The gathering continues to grow every summer and remains the best opportunity to get out into the sun for some live music and cold drinks for those of age. We can't wait for the Best Local Event lineup in '23!
Lindley Park hosted the annual return of Sweet Pea with live theater, Bowl concerts, vendor market, eats and treats by local artisans, as well as supplemental events like 'Chalk on the Walk' and the Main Street parade. The arts & culture fest was voted Best Festival. Here's hoping the supply chain will be in better health next year for the sorely missed 'Bite of Bozeman.'
Marquee festivals like Red Ants Pants and Rockin' the Rivers attract live music fans far and wide, but Bozeman's Filling Station bring live bands to their stage all year long with few breaks between acts. Check out upcoming shows from Boot Juice, MOTH and the Last Revel at the Best Music Venue in the coming weeks.
Nobody does a tribute show like Pinky & the Floyd. Their thematic performances celebrate the music of a certain English rock ensemble with intricate attention to how the set lists were originally presented. Make sure to catch the Best Local Band at the ELM Nov. 5th for this year's tour of "Beyond the Dark Side."
Constant event-going and social stimulation can be exhausting, even with so much live entertainment to choose from. Hit the road for a rejuvenative weekend at Chico Hot Springs, the Best Overnight or Weekend Getaway. Soak away the stress in the Best Hot "Wada" and have a great dinner before collapsing into bed in one of their suites or cabins. And if you still get a hankering for some spirited fun, the Saloon features live music every weekend.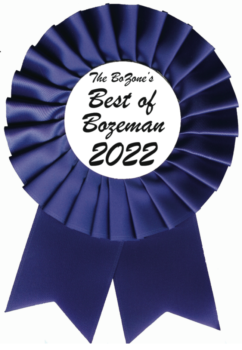 Returning to the Bozeman area, it's time to highlight some of the great local businesses that can help add a dash of character to our homes and daily lives.
Step into Altitude Gallery to find something for that empty wall. Their displays of artwork are constantly changing, so you're bound to discover that perfect piece with one or two visits. Your Best Art Gallery for another year currently features a collection of fall "Spiritiles" to enhance your home's serenity.
Mount your finds with a display from the Frugal Frame Shop, the pick for Best Frame Shop. Their experienced team will ensure your artwork, maps and photographs get the deserving finishing touch.
Go the vintage route when decorating your mantle or tabletops with an item from the Antique Barn. The mecca for timeless treasures won Best Antique Store for their enormous inventory of items not easily found in the modern market.
Another way to bring some color to an indoor space during the frigid winter months is with a lively arrangement courtesy of Labellum, the winner for Best Florist. Their contemporary touch on the classic bouquet is a perfect addition to everyday celebrations or home accenting.
Sometimes it's more rewarding to grow your own flowers or leafy plants. Cashman Nursery & Landscaping continues to be your local vendor for seed, starter plants, floral kits and all the necessary gardening supplies. The Best Garden Shop or Nursery has served the Gallatin Valley season after season thanks to its green-thumbed staff.
Complete a room or say a fond farewell to a piece with Used Furniture Store. The local emporium offers high quality, previously loved tables, chairs, bed sets, accessories and more. They'll also pick up items no longer wanted to resell in their store. UFS is the Best Furniture and Used Furniture Store for another year.
Snuggle into your recliner or love seat with a new paperback from Country Bookshelf. The downtown shop takes Best Bookstore for their assorted collection of reads whether fictional or autobiographical. Head in for one of their author events and chat with the scribes in person!
Montana's musician culture is broad and diverse, with live music at numerous venues and plenty of singer/songwriter showcases where the aspiring can show off their talents. Best Musical Instrument Store Music Villa is your destination for all things strings. They also facilitate lessons for those looking to enhance their craft.
Though it moved from its longtime home in Downtown Bozeman, the new Cactus Records & Gifts still houses the largest stock of vinyl in town as well as those silly-weird souvenirs we know to be great for a laugh. The repeat winner for Best Record Store is home to the annual "Record Store Day" and hosts in-store performances by local musicians.
Gift-giving isn't necessarily limited to birthday gatherings or the holidays. Find something special just-because at Heyday, your Best Place for Unique Gifts. From candles and jewelry to kitchen wares and kids' toys, the downtown retailer accommodates any occasion with gift-wrapping services. Heyday also won Best Place for Gifts for Her.
The fellas need spoiling, too! Revolvr took the prize for Best Place for Gifts for Him this year. Their stock of denim, shirts and shoes will accentuate any stylish man's mountain modern wardrobe.
The women's equivalent and sister store to Revolvr, EVRGREEN is your choice for Best Clothing Store. It's that same attention to quality garments and a welcoming shopping experience that brings people into their storefront. Find the newest apparel and accessories before your next trip, business mixer or date night.
A few additional highlights: Schnee's Boots & Shoes won Best Shoe Store for their sturdy leather merchandise and seasonal soles, Bozeman Running Company is the athlete-adventurer's choice for Best Running Shoe Store, the Gem Gallery took Best Place to Buy Jewelry thanks to their spread of Montana sapphires, Best Craft/Hobby Store Michael's can help with any creative project, and Best Thrift Store went to Sack's of Bozeman whose inventory ranges from clothing to home goods.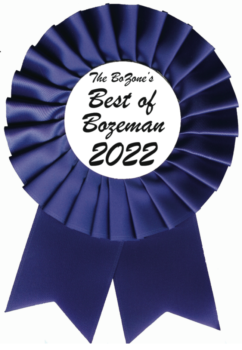 One of the best things to come out of the pandemic is our communal attention to self-care in a stressful time of vocational pressures and overt politicization of everyday activities.
Unwind with a spa day at Canyon River to extract the toxicity and emerge anew. Their services range from skincare to body work, as well as hairstyling and beauty treatments. It's the Best Day Spa and Best Place for a Massage.
Physical conditioning is as crucial to mental health as relaxation or getting something off your chest. Push through the lethargy brought on by shorter winter days with a membership to the Ridge Athletic Club. Their team of personal trainers help amp up the motivation from two Bozeman locations. The Best Gym / Fitness Center offers group classes and one-on-one instruction.
Display your passions with pride with some body art compliments of East Main Ink. Whether your vision is for a one-off piece or evolving artwork, the Best Tattoo Studio is your ticket. The Bozeman shop accepts walk-ins and welcomes returning customers.
Other mind & body essentials include Best Yoga Studio Ekam Yoga with an accommodating schedule of courses, the diverse, movement-based curriculum of Best Dance Studio Tanya's Dance Co., stylish frames with enhanced vision at Best Optical Shop Advanced Eyecare Associates, and the clean trims of the Upper Cut Traditional Barber who's the new winner Best Barber Shop. Cunningham's Martial Arts took the W for Best Mixed Martial Arts Gym, and now that's it's been legalized for recreational use, Juniper Cannabis offers CBD solutions to de-stress and clock a good night's rest – they once again won Best Dispensary.
Even with too many dining options to count, few can afford meals out more than once or twice a week. Let's take a few minutes to celebrate our local grocers who have worked tirelessly to keep our refrigerators and pantries stocked through a public health crisis and its repercussions on product availability.
Best Grocery Store is awarded to Town & Country Foods, in large part for its cheaper-than-most price points and employee-owned business model. Locations in Bozeman, Belgrade and Livingston allow shoppers to check off their grocery lists while planning family dinners and meal-prepping for the week. Grab a lunch from the hot deli and salad bar, or pick up some cold ones from the Best Store to Buy Beer.
Organics are available in bulk at the Community Food Co-op. Their huge selection of spices, supplements, meats, produce and prepared foods helped them once again win Best Eco-Friendly Products. Stop in to learn about membership opportunities to be a part of the local operation.
Make a quick trip to Best Convenience Store Joe's Parkway for those last-minute needs, find fresh-adjacent catches at Costco, the Best Place to Shop for Seafood, or hit Best Place for Meat Daniels Gourmet Meats for locally sourced beef, poultry and more.
Bozeman boasts a vast business directory to facilitate home improvement projects, vehicle maintenance and off-road adventures.
Owenhouse Ace Hardware is the headquarters for homework of another variety. The aisles of their two Bozeman locations are stocked with lawn and garden essentials, lighting needs, power tools, kitchen appliances and more. They collect the trophy for Best Hardware Store year after year.
A new Montana season brings a modification to our outdoor motor adventures. Check out the latest sleds at Summit Motorsports ahead of your next all-terrain trip into the backcountry, or prepare for distant summer outings with deals on last season's models. They win Best ATV / Motor Sports Store for another year.
Formerly A&D, Raisin Auto Body is the place to get your car or truck towed when it's been involved in a collision. The Best Autobody Repair shop will get you back on the road with a lifetime warranty. But make sure the innards of your vehicle are in tip-top shape with a roll through the bays of Speedy Lube for the Best Oil Change in Bozeman. They offer traditional oil changes and other auto services that keep your motors running smoothly.
If ole trusty finally gives out, it may be time for a new ride from Best Car Dealer Ressler Motors. Their lot features new and pre-owned Toyota and Chevrolet models, as well as the Best Automotive Repair in Bozeman. Drop by their Huffine location to check out the latest vehicles and learn about financing.
Car, home and personal loans are available to account holders at First Security Bank. Bozeman's Best Bank has branches scattered throughout the area so customers can manage their financial assets with ease. Mobile banking comes standard with every checking account.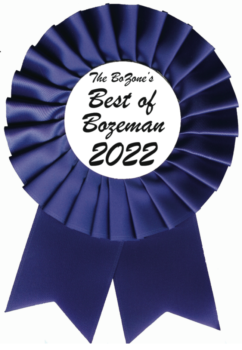 Tune into KSKY 106.9 during the morning commute to hang out with Dave & Ally, the reigning Best Radio DJs. Listen to an entertaining mix of current event commentary and your favorite country music hits. The AM rush hour doesn't have to be so tragic! KSKY is also the winner for Best Radio Station in Bozeman.
You can also catch up on local headlines and human interest pieces with KBZK, the choice for Best TV Morning and Evening News Show. The team including Donna Kelley, Mike Heard and Chet Layman keep their viewers informed about Gallatin Valley news, regional sports and provide a trusted weather report.
Bozeman-dwellers are affectionately known for their love of animals, those wandering in the woods and their furry friends that stay close to home – most of the time anyway.
Make sure your pets have all the nutrients and toys they need at Dee-O-Gee. The Best Place for Pet Supplies offers dog and cat owners chewable playthings, scratch mounts and a variety of natural foods. They're also the Best Pet Groomer so your most lovable family members can look and feel their best.
Healthcare is crucial for your pet's well-being and its owner's peace of mind. Cottonwood Veterinary Hospital sees to all their medical needs and, in practice, enhances the human-animal bond. Schedule a check-up for your little one to ensure long life and happiness for all. Cottonwood is offers the Best Veterinary services once more.
If you're looking for an addition to the family, find new companionship with Heart of the Valley. The animal shelter temporarily boards displaced animals as they wait for new homes and loving parents. It continues to serve as Bozeman's Best Nonprofit for their tireless efforts to connect local families and individuals with the unconditional love these animals can provide.
Let your pooch off-leash at Snowfill Recreation Area, the Best Place to Take Your Dog, or picnic in Lindley Park. The Best City Park is home to Sweet Pea and serene summer afternoons.
Hit the mountain trails with man's best friend and all the necessary apparel and gadgets from REI. The winner of Best Outdoor Gear and Best Sports Equipment readies all-season adventurers for their rugged treks, whether deep in the backcountry or a day trip up Best Trail Lava Lake or Best Hiking Trail Hyalite. Speaking of Hiking, Bozeman voters named it the Best Outdoor Activity with plentiful public access.
Floating season has waned, but the high waters will return to the Madison River for another round of tubing and fly fishing. The wide waterway's open access helps this tributary win Best River every year.
The runner-up favorite recreational activities are no doubt skiing and snowboarding. Bridger Bowl is home to the Gallatin Valley's preferred slopes, with runs fit for any experience level and a competitive event series for winter sport athletes. It's the Best Ski Area for another year – tentatively opening Dec. 9th, 2022!
Fall is often considered the favorite season among Montanans, a time when sunny days linger at the perfect temperature and the foliage puts on its annual color show.
There's still a little time to enjoy the warm air with recreational opportunities that don't yet require down coats and snowpants. Best Bike Shop Owenhouse Cycling is the hub for our pedaling community, anglers cast a line with flies from Best Fly Fishing Shop The River's Edge, and Bridger Creek is the local destination for a day on the links – it again won Best Golf Course.
Looking to spring, running enthusiasts (and beer lovers) may already be conditioning up and down Best Jogging Trail Peets Hill for Run to the Pub. The St. Patrick's Day race travels through the streets of Bozeman, ending with a street bash in front of 317. It's the Best Timed Foot Race for good reason.
The natural playground of Yellowstone National Park brings tourists from around the globe to its vast forestland, but it's also a go-to for hometown recreationists looking for the Best Place to Experience Nature. Visit their website for details about the various winter activities.
We're nearing the conclusion of our annual rundown of Bozeman's Best, but we have to include a few gripes about our fast-growing town. Let's be honest – the traffic is insane and our infrastructure is struggling to maintain the onslaught of motorists despite the efforts of our dedicated laborers. Best Place for a New Traffic Light or Roundabout goes to College & Willson this year. The intersection of campus commuters, downtown travelers and residents in the area clogs the streets… and we all see people making that left turn in spite of the obvious signage.
Shifting gears to what local voters believe to be our area's greatest issue, Best Use of Taxpayers' Money remains with Rent Control per this year's survey. The housing crisis has gripped our town for years, and while it's understandably complicated, there's got to be a way for our working class to live here without the constant fear of displacement or homelessness.
But we will NOT end on a sour note! With so many of our town's attributes to enjoy (see above), from live entertainment to dining options galore, a thriving community of small businesses and the tools befitting of daily functionality, your Best THING About Bozeman is the hallmark of life in Southwest Montana: Access to the Great Outdoors. We're able to roam a seemingly boundless open space that few other settings have right in their backyards. Let's close out the year celebrating our simple access to what would be considered a once-in-a-lifetime adventure for anybody else. •